Scott Kirsner
, the popular columnist and contributing writer to
Variety
,
Business Week
,
The Boston Globe
,
New York Times
and
Wired
, was in town last night
talking up
his new book "
Inventing the Movies: Hollywood's Epic Battle Between Innovation and the Status Quo, from Thomas Edison to Steve Jobs
" The packed event held at the Portsmouth Public Library was sponsored by
Borealis Ventures
and the
NH High Technology Council
.
Kirsner wove a fascinating tale, connecting Hollywood, technology, chance and persistence.
Leave it to Kirsner – a master storyteller – to find a compelling link between two seemingly disparate worlds. It turns out there are three kinds of people common to both Hollywood and technology: innovators, preservationists (trying desperately to hang onto the status quo) and sideline-sitters. They've existed for a century in the movie business and for 50 plus years in high technology.
Did you know, for example, that it took 24 years for Technicolor Motion Picture Corporation (given birth by MIT alums, btw) to gain acceptance and widespread use in Hollywood? 24 years! It wasn't until "Gone With the Wind" in 1939 that color movies were finally accepted.
That's a lesson for technology entrepreneurs who impatiently believe their new product should be met with instant, wide-eyed acclaim and adoption.
Sometimes it takes persistence to succeed.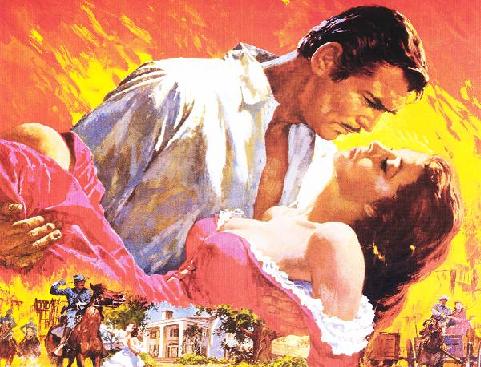 Did you know people couldn't envision a day when movies with sound would be preferred over silent motion pictures? Amazing. Irving Thalberg, an MGM executive said "Sound is a passing fancy, it won't last." It wasn't until popular vaudevillian Al Jolsen starred in "The Jazz Singer" in 1927 that people could finally envision a different reality. There was no looking back.
The same thing happened in the minicomputer era when the PC was born. And it's happening now in Hollywood – 95 percent of major motion pictures shot in 2008 were shot with film, despite the availability of superior digital technology.
Sometimes it just takes the right actor.
Did you know one of the first standards battles occurred in Hollywood? Vitaphone and Movietone –two different sound standards - battled each other, the latter eventually winning out because of its ability to print audio optically on movie film. VHS nixing Betamax was another example. Standards technology battles continue today, the latest being HDDVD vs. Blue Ray. High tech has had hundreds of standards battles; everything from operating systems to networking protocols to disk formats.
Sometimes it takes a major battle to win the war.
Did you know it took 26 years for the VCR to win acceptance? Bing Crosby, the father of the VCR, wanted to record his voice, perfect things and play recordings on his NBC show. They didn't like this idea; in the early days of radio everything was performed live. So Bing created "Crosby Video" and had to journey to ABC to use it. Crosby eventually sold the technology to 3M. That was in 1956.
In 1982, the evil threat of recording was still alive. Jack Valenti told Congress "I say to you the VCR is to the American film producer and the American public as the Boston Strangler is to the woman home alone."
It took Andre Blay, an AV dealer from Michigan who envisioned a big payday, to make the studios see the light of day. It worked. Ten years later, movie studios earned more from home video sales than ticket sales.
Are you listening RIAA?
Sometimes you have to forge the right kind of alliances.
Did you know the first movies were individual, not group, experiences? People watched 30-second movies in individual booths in a few major cities. Thomas Edison, who invented the movie camera (which he called the "peep show machine") said, "We will only need about 10 of these in the whole United States."
The first movies were ridiculous. For example, a man on a tightrope bouncing up and down, in black and white. Kirsner said the same thing is happening today with
You Tube
. The highest viewed video is a silly little piece produced by one performer with zero budget. Called "The evolution of dance," it's been viewed by over 100 million people. Like the first peep show movies, we're still trying to figure out what really lurks in YouTube. Someday, its raw potential will unleash a different world.
Sometimes big ideas lie beneath seemingly ridiculous content.
Innovators, preservationists and sideline-sitters are all around us, shaping, delaying and eventually adopting inventions that capture our imagination and reshape life experiences.