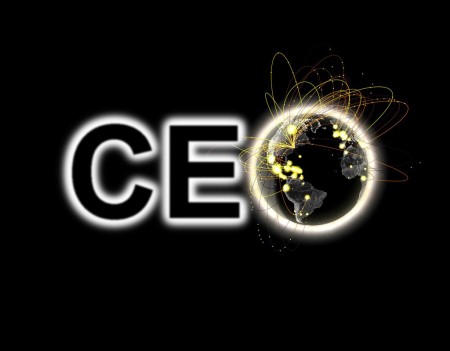 I've collaborated with over 300 chief executive officers, from the world's largest global brands to established independents to VC-funded startups.
What jumps out is how few of them were personally instrumental at positively transforming communications and public relations programs.
The 80/20 rule holds true. 80 percent of my CEO experiences were middle of-the-road from the point of view of "making the PR effort better." These middle-of-the-road CEOs didn't do anything horrific, they just never put real skin in the game. They did what we needed them to do, nothing more, nothing less.Ten percent were dreadful. They paid lip service to public relations, never got genuinely engaged and expected miracle results without investing any effort. They're the easiest to recall because they were often self-absorbed and sometimes arrogant, myopic and bullheaded, belligerent and autocratic. Some of these CEOs ruined their own companies. Others lost their personal reputations -- visibly and publicly -- due to fundamental personality flaws. Cases in point: one was arrested, prosecuted and ended up in prison. Two were profiled on the front page of the Wall Street Journal in scathing exposes.

The remaining 10 percent stand out in my mind's eye as clearly as the dreadfuls, but for a better reason. These CEOs were enlivening, vigorous, catalyzing leaders who worked hard to take public relations programs to a new level.

My six best CEOs shared similar attributes: enthusiasm, personal humility, straightforwardness, class, and a belief that great reputations are earned, not deserved.

One of my favorite CEOs was an engineer by training. I call him Mr. Engage. He was most comfortable hanging with his software development teams, but once we pulled him out of the R&D labs, he lit up the room with his technical and competitive knowledge. He made PR programs better by becoming intellectually engaged. He didn't just go through the motions, he shaped discussions. He disagreed, pushed back, offered refreshing points of view and always kept the discussion lively. He didn't suffer fools lightly and was a great match for the toughest bloggers, reporters and analysts.
Mr. Credibility has endeared himself to customers, employees and media because he tells it like it is, the good and the bad, and isn't myopic. When something isn't right with his own product, he shares this. Conversely, when his company and/or products are clearly better than the competition, he isn't shy to say this either, but does so in a way that proves his opinion is rooted in fact, not hype. Mr. Credibility sees the competitive forest clearly and doesn't live in a "my company is always great" world. He made the PR program great by keeping the company vigorously focused on earning customer trust by delivering products that exceed expectations.
Ms. Social made an early intellectual leap to the emerging world of social media, then took bold action. Even though her company sells B2B vs. B2C, she understood the potential impact of building a grassroots following, especially with her customers. She figuratively jumped off the cliff, opening up her company's brand to two-way conversations with newly forming online communities (which she helped create). Ms. Social embraced Twitter when everyone wondered if it was a fad. She made sure her company blogged at a high level with non-myopic issues, trends and topics that people would search on naturally. Ms. Social made the PR program better by taking risks and trying new things that had never been done. While some panned out and others didn't, the net-net is she created competitive advantage over others acted slowly or failed to seize the opportunity.


Ms. Caring understands how great brands are built by going beyond solid products, profit and revenue. By creating an empowered culture of giving back within her organization, Ms. Caring has transformed her company's brand. She makes the PR program greater by increasing relevance with consumers, customers and other stakeholders who prefer buying from (and dealing with) companies who make the world a better place.
Mr. Focus is disciplined. Unlike many CEOs who want it all (or are satisfied for only a brief period of time), this particular executive continually pushes back to make sure PR efforts deliver needed value. While he's passionate about focus, he's also one of the most energetic and engaging CEOs I've ever worked with. He listens with excruciating patience and his expectations are adjustable. He makes the PR program better by truly understanding how public relations works, getting personally involved, pushing back, and focusing himself -- and us -- on the most important things.

Mr. Genuine headed a Fortune 50 company and personally made tens of millions of dollars but never let this consume him. He didn't have a large ego, and was amazingly serene and genuinely personable. He made each individual feel like they were the only person in the room. He was patient and a great listener. He transformed his company from highly political to open and fair. He made the PR program great by subsuming his own ego and being able to take advice from his internal communications team and external PR firm.

If you have the opportunity to collaborate with a truly great CEO, enjoy the ride and remember to leverage this asset to the fullest. It's a rare moment in a career, one that will remain as indelible as an early morning run down a fresh powder trail.