I already miss "Lost." Arguably, no TV show since "The X Files" was as gripping within the sci-fi genre (or whatever pseudo category Lost fit in).
There are lessons to be learned from "Lost" for communications professionals trying to build memorable brands:
Character development hooks
– "Lost" grabbed us because of its fully-developed cast of believable characters. The writers gave us plenty of time to get to know them, building complex, multi-dimensional views. And not just in the here and now. We cared about these people, we hated some, we felt bad for others. They were our friends; we knew them.
Take risks
– "Lost" was about plane crash victims stranded on a mysterious desert island. But its writers stripped it of clichés, envisioning bizarre happenings – from time travelling to polar bears to marauding black smoke. Major characters were sacrificed. A paraplegic could walk again, was killed off and later became death personified.
Keep it fresh
– "Lost" was a giant onion with layers & layers of interconnections across all characters. It wasn't enough to tell the tale of Ben leading 'the Others' or Sawyer as a former con man, they kept adding new dimensions. Just when you thought you had a character figured out, a new angle emerged. Jack was good, Jack was a leader, Jack was confused, Jack was angry, Jack was scared.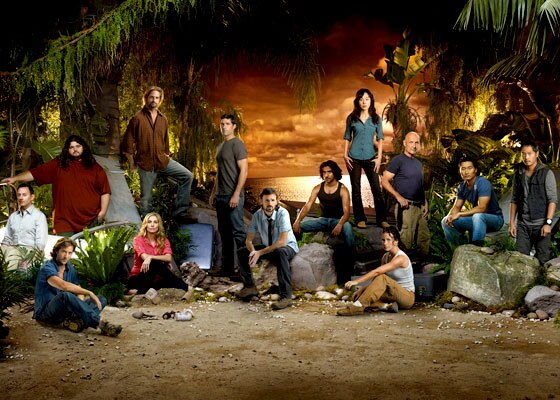 Connect the dots to build understanding
– Every episode introduced confounding elements. But in the end, their writers brought most of it together, explaining why dead guys were walking around the island, what "Smokey" was all about and how Jacob came to be. They made creative zaniness work. They gave us enough information to form our conclusions without forcing a rigid interpretation.
Tell great stories
– It's harder to recall facts, but we remember interesting stories. They have beginnings, middles and ends. Stories have challenges and conflicts followed by struggle and resolution.
They feature memorable characters. And they grab us. "Lost" personified classic storytelling elements.
Carve out a distinct position
– How many reality, medical and law enforcement shows are there on TV? Certainly enough to exceed two hand counting. "Lost" stood out. It was the only show of its type on the air. It wasn't everyone's cup of tea, but it became one of the best of all time in part because it was so distinctive.
We can apply these same lessons to our communications, branding and public relations efforts. A little "Lost" can get a company or organization found.